About Western Jazz Presenters Network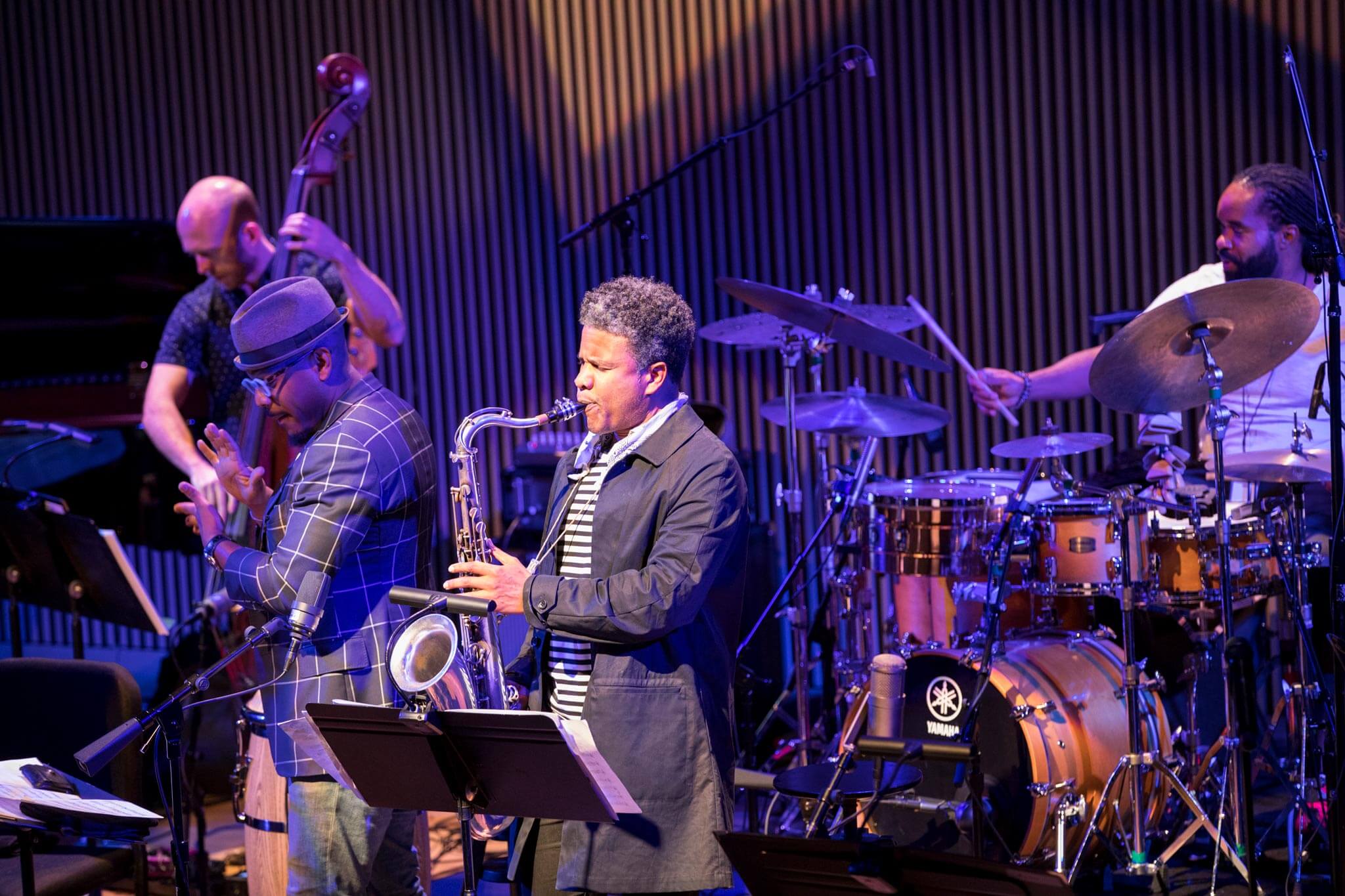 Photo: SFJAZZ, by Scott Chernis
Mission
The Western Jazz Presenters Network (WJPN) is a non-profit coalition of jazz presenting organizations in the western region of North America. The Network is dedicated to mutual support through collective block-booking of touring jazz artists, professional development, and advancement of the full diversity of the jazz field. Members range from organizations with performance venues of 100 to 18,000 seats and with annual artist budgets of $10,000 to more than $1 million.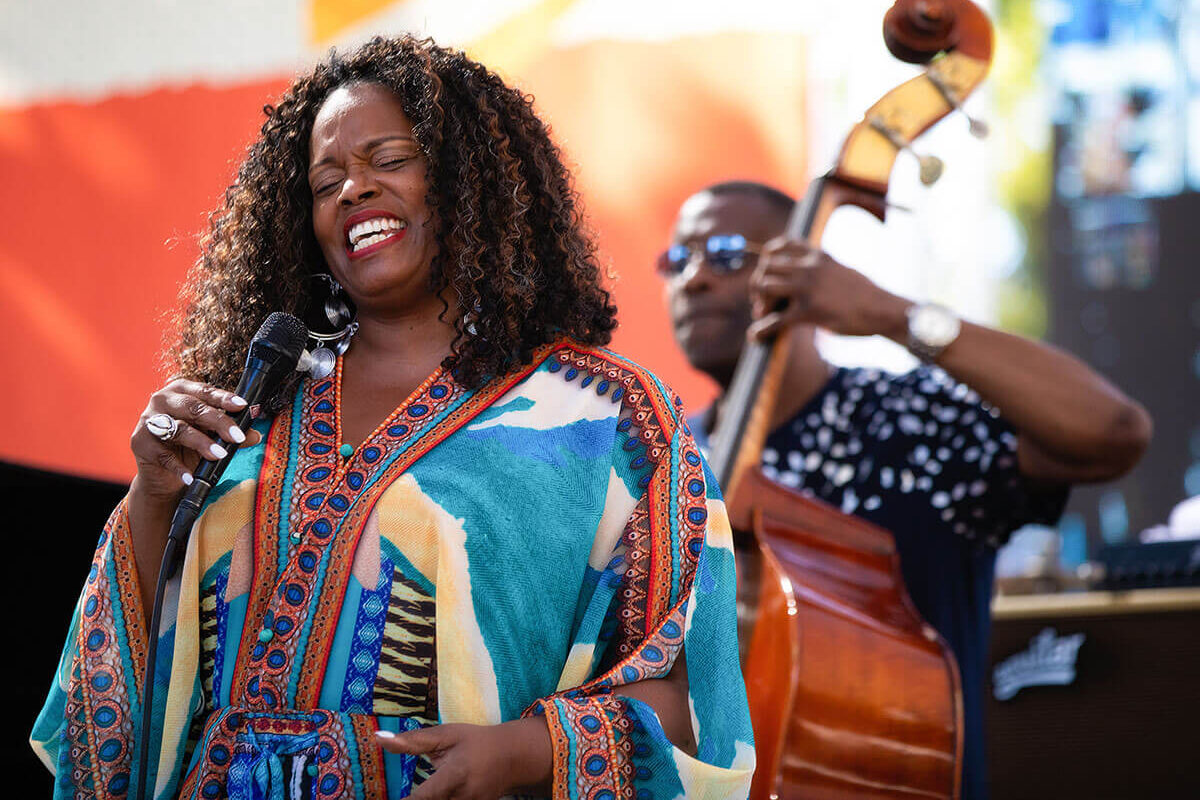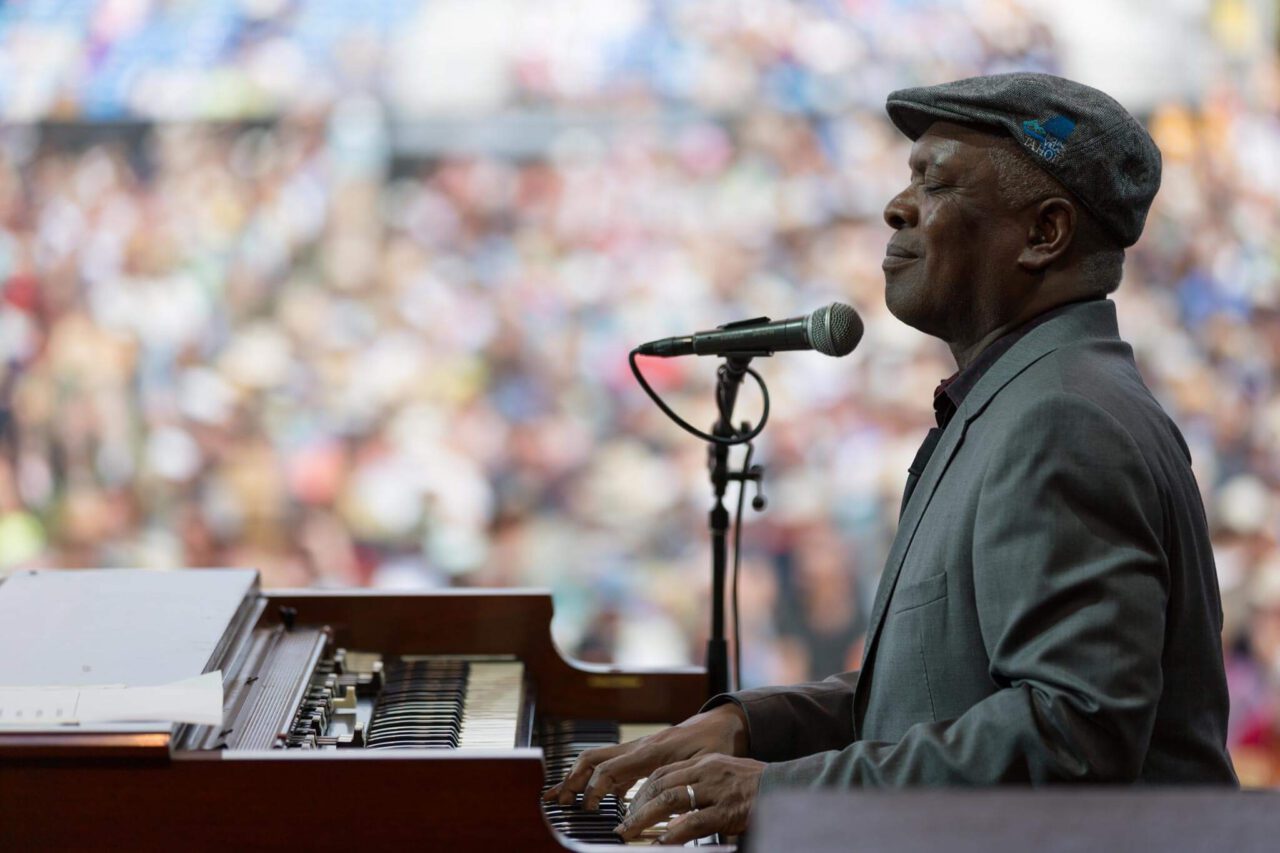 History
In 1998, after four years of operating under the auspices of the Western States Arts Federation (WESTAF), the WJPN was incorporated as an independent non-profit 501 (c)3 organization. The WJPN received its first grant for touring and administrative support from the Wallace Funds in 1999 and its first National Endowment for the Arts grant in 2005. The Doris Duke Charitable Foundation provided multi-year support from 2014-2016. A partial list of past WJPN-sponsored and -coordinated tours includes such artists as Oliver Lake, Charles McPherson, Trio 3, Dave Holland, Odean Pope/David Murray, Brooklyn Sax Quartet, Geri Allen, Tina Marsh, Regina Carter, Jimmy Heath, Jim Hall, Anthony Wilson, Joe Lovano, Ravi Coltrane, David Sanchez, Esperanza Spalding, Jimmy Cobb, Danilo Perez, Jason Moran, Fred Hersch, Billy Childs, Vijay Iyer, The Cookers, Greg Osby, Willie Jones III, Anat Cohen/Fred Hersch, Michael Blake, Mingus Dynasty, Gary Peacock, and Ambrose Akinmusire.
Board of Directors
The WJPN's Board of Directors represents the wide spectrum of its members with leaders of organizations of all sizes. They also represent a total of more than 100 years of experience in presenting jazz. The board includes:
---
Board Member Bios
---
[#Daniel-Atkinson link anchor]
Daniel Atkinson
Dan Atkinson became the Executive Director of the Western Jazz Presenters Network in June 2020, having served as the organization's board Treasurer since 1998. Based in San Diego, he is the Jazz Program Coordinator for Athenaeum Music & Arts Library, where he founded the Athenaeum Jazz series in 1989. The series presents 18 concerts per year featuring both emerging artists and celebrated jazz masters. The Athenaeum has been recognized by Downbeat as one of the world's great jazz rooms and by JazzTimes as one of the leading jazz series on the West Coast. From 2001-2020 he was also active as the Director of Public Programs and of Arts, Humanities, Languages, and Digital Arts at the University of California San Diego, where he directed the UC San Diego Jazz Camp, the Festival of New Trumpet Music West (with Stephanie Richards), and an annual program of major lectures, conferences, and performances. A Fellow of the Royal Society of Arts (UK) and a Voting Member of the Recording Academy (Grammy Awards), Atkinson has produced albums with artists such as Harold Land, Lee Konitz, Geoffrey Keezer, and Peter Erskine, including Erskine's 2008 Grammy-nominated CD, "Standards." From 1997-2001, he was also Associate Producer of the PBS jazz television series, "Club Date." In 2018 the Jazz Journalists Association designated him as a recipient of a "Jazz Hero" award and the City of San Diego declared April 4 as an official "Daniel Atkinson Day" in recognition of his contributions to the cultural life of the city.
---
[#Peter-Bell link anchor]
Peter Bell
Peter Bell is a Washington, DC-based management consultant for nonprofit organizations and policy analyst, who wishes he could play jazz! Lacking musical talent, Bell has instead directed his expertise in organizational management to the Telluride Society for Jazz, a Colorado nonprofit that is the presenting organization for the 46 year-old Telluride Jazz Festival. Situated in an exquisitely beautiful mountain setting, Telluride Jazz presents a week of music education and jazz performances each August at Telluride Town Park, the historic Sheridan Opera House and several local saloons. Bell's management "chops" have helped turn a festival that has been loved by the local community, but struggling financially for many years, into a formidable community cultural asset and contributor to the local economy.
---
[#John-Gilbreath link anchor]
John Gilbreath
As the long-time executive director of Seattle's Earshot Jazz organization, John Gilbreath has produced close to 3,000 jazz concerts around the Pacific Northwest, including Seattle's annual Earshot Jazz Festival, now in its 32nd year. He also oversees Earshot's community engagement and artist-support initiatives, as well as the monthly Earshot Jazz magazine, which is in its 37th year as a living document of Seattle's vibrant jazz community. Gilbreath has also curated regional festivals like the Bellevue and Anacortes Jazz Festivals, EMP's Jazz in January, and many community events; has been a jazz radio host with KBCS FM and Seattle's popular KEXP FM for over 20 years; and has curated an extensive jazz collection for a regional library system.
John Gilbreath has served as a panelist for the National Endowment for the Arts, major national foundations, and many national and international jazz and performing-arts conferences. He is also a perpetual student of stone sculpture.
---
[#Tom-Guralnick link anchor]
Tom Guralnick
Tom Guralnick founded Outpost Productions in 1988 and has served as the organization's Executive Director ever since. He was educated at Harvard University, Bennington College (BA) and Wesleyan University (MA). He has served on other non-profit Boards including Nonsequitur, Inc; Tricklock Theater Company; 516 ARTS (Advisory Board); the New Mexico Jazz Workshop (he was that organization's Executive Director from 1977-1980). He is also a founding member of the Western Jazz Presenters Network and currently serves as that organization's Board President. He is also active in the New Mexico Presenters Alliance. In 2018 he was named a "Jazz Hero" by the Jazz Journalists Association and was also a recipient of the "Platinum Music Award" from the New Mexico Music Association. He was a saxophonist and clinician who toured nationally & internationally from 1975-2000.
---
[#Tim-Jackson link anchor]
Tim Jackson
Tim Jackson is the Artistic Director of the Monterey Jazz Festival and of Kuumbwa Jazz in Santa Cruz. The San Jose, California born musician and music producer has been with Monterey Jazz Festival since 1991, when he took over the duties of programming the legendary event from its retiring founder, Jimmy Lyons. A flautist since his teens, Jackson got his start in music production at age 19 at Half Moon Bay's Bach Dancing and Dynamite Society, and is a co-founder in 1975 of Kuumbwa Jazz, a nonprofit jazz presenting and education organization located in Santa Cruz, CA.. Jackson has played a key role in revitalizing and widening the Monterey Jazz Festival's musical spectrum, expanding MJF's educational programs and celebrating the artistic vision of the Festival's early days by reinstating an Artist-In-Residence and commissioning program. In addition, Mr. Jackson is the Artistic Director for the "Monterey Jazz Festival on Tour" consisting of three national tours to over 100 cities throughout the country in 2008, 2010, 2013, 2016 & 2019. Plans are being designed for the 64th Monterey Jazz Festival in September of 2021.
---
[#Randall-Kline link anchor]
Randall Kline
Randall Kline, founder and Executive Artistic Director, started SFJAZZ (then called Jazz in the City) in 1983 and served as both Executive Director and Artistic Director for the organization's first 25 years. Kline led SFJAZZ's growth from a small seasonal community festival to the realization of the SFJAZZ Center, a vibrant cultural center in San Francisco's Hayes Valley Arts District. Among the programs established are: the internationally-acclaimed San Francisco Jazz Festival (1990); a much-expanded organization, newly titled SFJAZZ, with year-round concert and educational programs (2000); to the formation, with Joshua Redman, of the SFJAZZ Collective, a resident and touring ensemble (2004); and the opening of the SFJAZZ Center, the first standalone building for jazz in the United States (2013).
Mr. Kline currently serves a member of the Board of Governors of the University of California Humanities Research Institute and on the board of directors of Chamber Music America. He has previous served on the boards of the San Francisco Convention and Visitors Bureau (now San Francisco Travel), the National Academy of Recording Arts and Sciences (NARAS, San Francisco Chapter) and the Jazz Alliance International.
---
[#Elyse-Montiel link anchor]
Elyse Montiel
Elyse Montiel is a retired non-profit executive and educator. She continues as a philanthropic advisor, including to The Selvage Fund at the East Bay Community Foundation. She has edited several books, including two academic texts on drumming, and until recently, contributed online listings to HotHouse Magazine in NYC. As a volunteer, she has helped secure millions in funding for individual artists and arts organizations. She served on the board of The Jazz Bakery in Los Angeles for 10 years.
---
[#Jim-Nadel link anchor]
Jim Nadel
Jim Nadel founded the Stanford Jazz Workshop (SJW) in 1972, served as its Executive and Artistic director for over four decades, and continues today as both Artistic Director and Director of Education. He programs the annual Stanford Jazz Festival which runs concurrently with the organization's summer Jazz Institute and Jazz Camps.
In 1986, he designed the initial jazz curriculum for Stanford University and subsequently joined the Dept. of Music faculty as a lecturer. Thirty-five years later, he still coordinates jazz studies, teaches music theory, jazz arranging and composition, and leads the small jazz ensemble program.
For 25 years he was a member of the AFM Musicians Union Local 6 and played saxophones as a sideman for touring artists including Billy Eckstine, Louie Bellson, and the Temptations, as well as playing many casuals with local musicians and guests (including a septet with Dewey Redman, and a memorable wedding reception in a sextet with Stan Getz).
---
[#Lowell-Pickett link anchor]
Lowell Pickett
Lowell Pickett is the Artistic Director of the Music Theater at the Musical Instrument Museum in Phoenix, AZ. His responsibilities include booking national and international performances for the MIM Music Theater, designing the overall programmatic mix of artists, and coordinating the schedule of performances by artists based locally and through MIM's partner organizations. MIM presents over 280 concerts per year. He is also the founder of the nationally known Dakota Jazz Club in Minneapolis, Minnesota, and has been responsible for programming its stage for thirty-five years. In that time, the Dakota has presented thousands of shows covering every musical genre.
Pickett has also produced shows for or in collaboration with large and small arts organizations, including the Guthrie Theater, the Walker Arts Center, and Minnesota Public Radio, in venues ranging from small theaters to outdoor festivals to the New Orleans Superdome. He cofounded the Dakota Foundation for Jazz Education and served as its president for seven years. Prior to his work at the Dakota Jazz Club, he was program director for the Minnesota Public Programming Corporation and served as chair of the Minneapolis Arts Commission as well as a member of various dance and theater boards.
In addition to WJPN, he also serves on the board of the newly formed MNIVA (Minnesota Independent Venue Association).
---
[#Brendan-Rawson link anchor]
Brendan Rawson
Brendan Rawson has worked in the fields of cultural and economic development for 20+ years. As E.D. of San Jose Jazz Brendan is responsible for the overall strategic and artistic direction of the organization. Prior roles have included: Director of Cultural Participation at 1stACT Silicon Valley; Director of Research, Collaborative Economics; Director, Osher Lifelong Learning Institute, UC Santa Cruz Extension; Interim Executive Director, MACLA; and Director, Community and Neighborhood Programs, Cultural Initiatives Silicon Valley. Brendan holds a Master of Public Policy degree from UC Berkeley and Bachelor of Political Science degree from Santa Clara University. Brendan serves on the Board of SoAC at MHP, and has served on the Board of Directors of Teatro Vision, Bay Area Glass Institute, and Valley Verde. Brendan is an American Leadership Forum Senior Fellow. Brendan was also co-founder of the Naglee Park Garage and Blackbird Tavern restaurants in San Jose.
---
[#Barbara-Douglas-Riching link anchor]
Barbara Douglas Riching
Barbara Douglas Riching is the Artistic Director and President of the Bach Dancing & Dynamite Society (the "Bach") in Half Moon Bay. Born and raised at the venue and tutored by her father, Pete Douglas the founder of the Bach, Barbara took over after Pete passed away in 2014. She has grown up with jazz concerts in her living room and put to work with her 2 sisters by her dad taking tickets at the door, preparing mailers, and mopping the floors from a very young age. Since Barbara has assumed her new role she has reestablished the Bach's vision and enhanced its financial security by creating a successful membership and sponsorship program, and increasing donations and ticket sales. Prior to this Barbara had a career in finance with more than 30 years of experience in senior accounting and financial management roles in publicly traded pharmaceutical, biotechnology and retail companies, serving more recently as Chief Financial Officer of a biotech company. She is a retired Certified Public Accountant and holds a B.A. from the University of California, Santa Barbara in economics.
---
[#Rainbow-Robert link anchor]
Rainbow Robert
Rainbow serves as lead curator for the broad scope of concerts and activities produced by Coastal Jazz, including the Vancouver International Jazz Festival, year-round concert season, and Education and Outreach activities. A relentless proponent of strange, beautiful, heavy music, Rainbow visits festivals around the world researching new developments in the progression of the international music scene in order to bring forward the most relevant and exciting offerings for Vancouver audiences. As a curator, Rainbow specializes in avant-garde jazz, improvised music, Afro-futurism, punk rock, Hip Hop, Indigenous and South Asian Music . She is also known for spearheading and developing the Canadian jazz festival touring network and has held the position of Executive Director of Jazz Festivals Canada (JFC) for the past 18 years. Through her work with JFC, she continually strives to find new ways to support not-for-profit societies in presenting festivals that are dynamic and relevant within their respective communities.
---
[#Lilly-Schwartz link anchor]
Lilly Schwartz
Lilly is a passionate music promoter and producer. She has spent her entire career in music, initially as a classical pianist. The last 6 years she has been at SFJAZZ, where she is the Director of Artistic Programming. In this capacity, she is responsible for booking, producing and overseeing over 400 concerts per year. She also works closely with the five Resident Artistic Directors each year in curating and producing their weeks at the Center, and oversees the management for the in house band, the SFJAZZ Collective. Prior to moving to San Francisco, Lilly worked as the Director of Pops and programming for the Minnesota Orchestra. During that 7+ year period, she created a Jazz series for the Orchestra, ran their Composer Institute and commissioned orchestral works from many jazz and popular artists such as Rosanne Cash, Elvis Costello, Evan Christopher, Ben Folds and Sean Jones. She was also part of the team that opened the Kimmel Center in Philadelphia where she worked for several years. Lilly also enjoys sailing on the SF Bay, traveling to the tropics and Europe, volunteering to produce shows at the Battery Club in SF, hiking and visiting wine country throughout California.